Autumn Salad with Maple & Spiced Pear Vinaigrette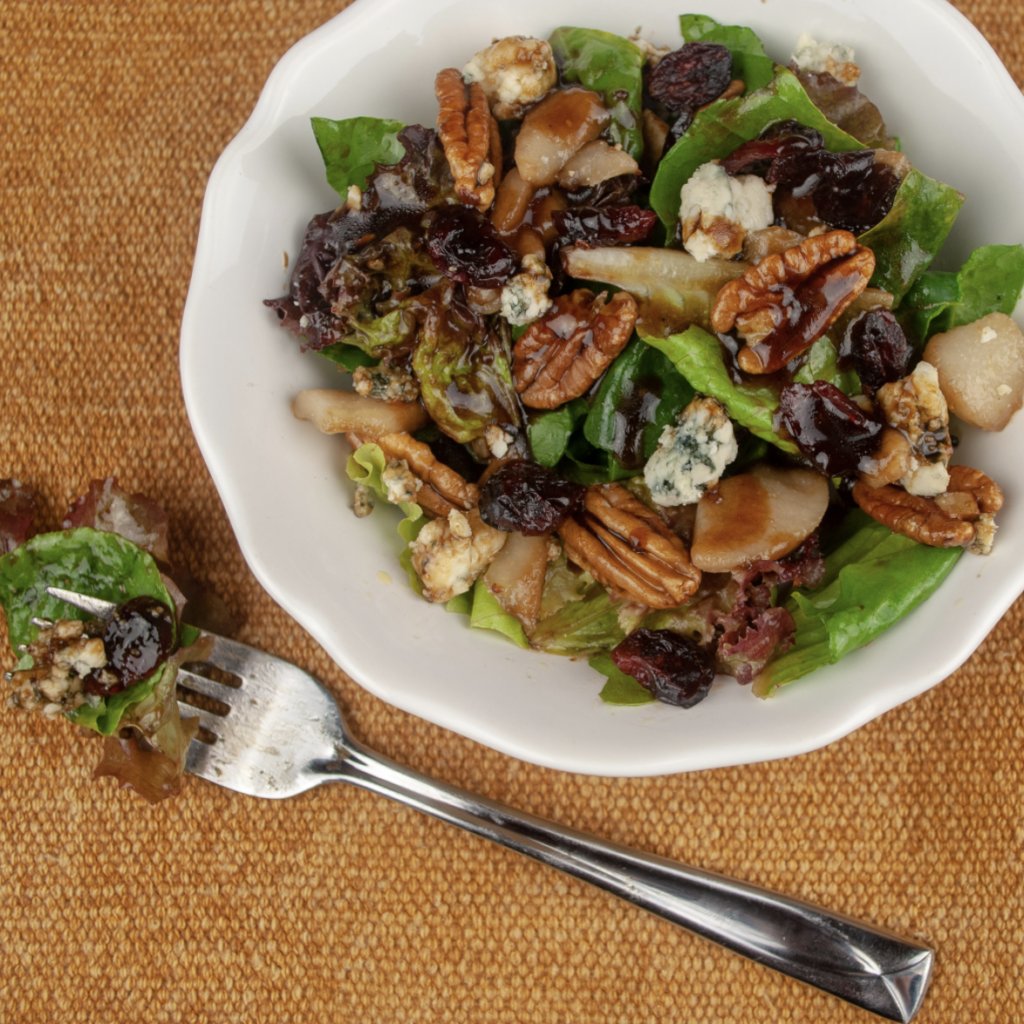 I know, I know… Two maple recipes in one week? Yes, I do like maple in the fall! This salad is a great side dish for Thanksgiving or as a quick lunch option. The vinaigrette can be stored in the fridge to quickly use when assembling salad for just one meal at a time. The blue cheese can be swapped for feta, goat cheese, mozzarella, aged cheddar, or whatever sounds good to you (or whatever is about to get moldy in the fridge, let's be honest!) Regular balsamic vinegar would be a good swap for the spiced pear version, though I'd highly recommend a flavored vinegar for the extra pizzaz.
Autumn Salad with Maple & Spiced Pear Vinaigrette
Vinaigrette ingredients:
1/2 cup good quality olive oil
1/4 cup spiced pear flavored balsamic vinegar
1 tbsp maple syrup
1 tbsp stone ground mustard
Salt & pepper to taste
Salad ingredients:
About 6-8 cups of mixed lettuce
2 pears, chopped and peeled, if you prefer
1/2 cup pecans
1/3 dried cranberries
3 oz blue cheese, crumbled
Instruction:
Add all vinaigrette ingredients to a bowl and whisk together, or add to a dressing mixer and shake to combine.
Put salad into a bowl and top with pears, pecans, cranberries, and blue cheese. Do not mix or all the toppings will fall to the bottom.
Drizzle with vinaigrette and serve.